Our Signature Skin Spa Custom Facial includes a personalized experience, cleanse, tone, steam extractions, and customization of skincare tools based on your concerns and goals.
Our Gua Sha customization incorporates anti-inflammatory and anti-aging Gua Sha massage techniques. Best for normal or combination skin in need of maintenance and overall rejuvenation.
Our Hi-Frequency customization focuses on deeper extractions and an add-on bacteria-fighting hi-frequency treatment. Best for combination and oily skin types that need a deep cleanse and an extra boost to fight against bacteria and pollutants.
Great For:
Pre- or post-travel
A skin freakout
A little TLC
Before and Afters
Before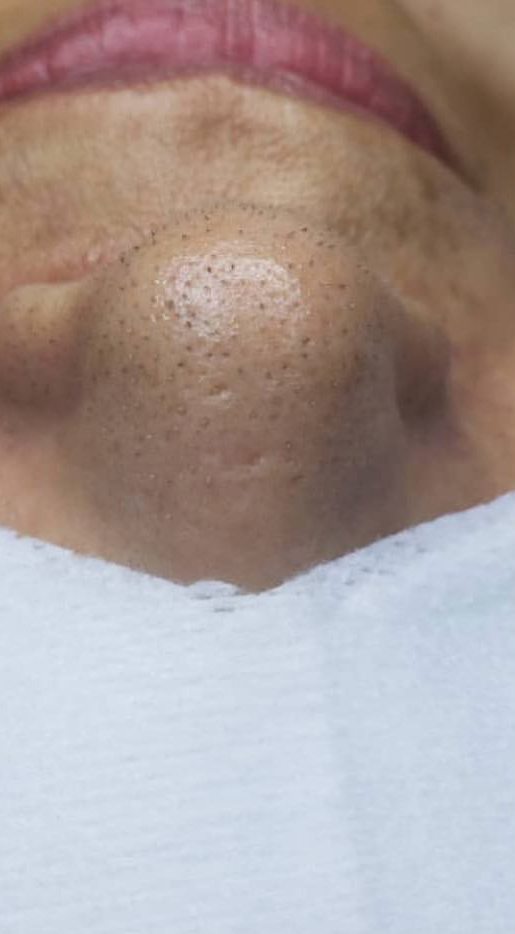 After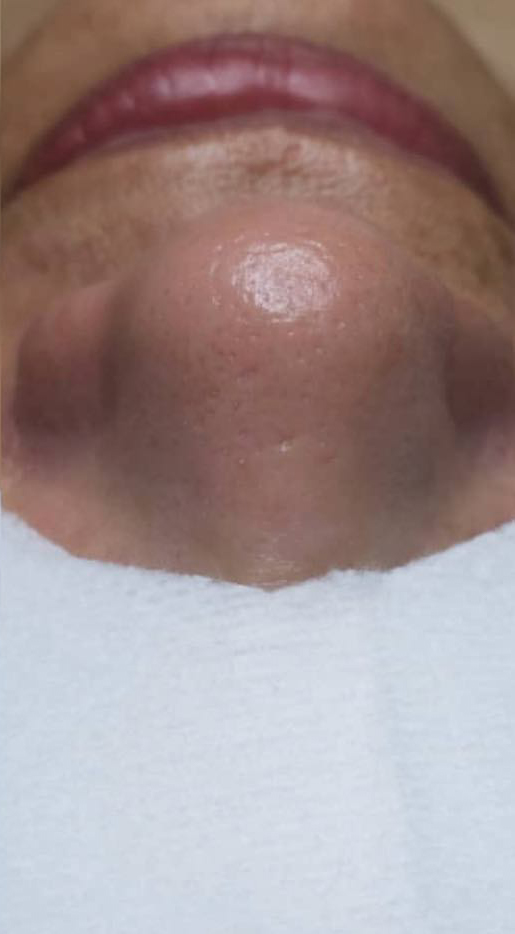 Before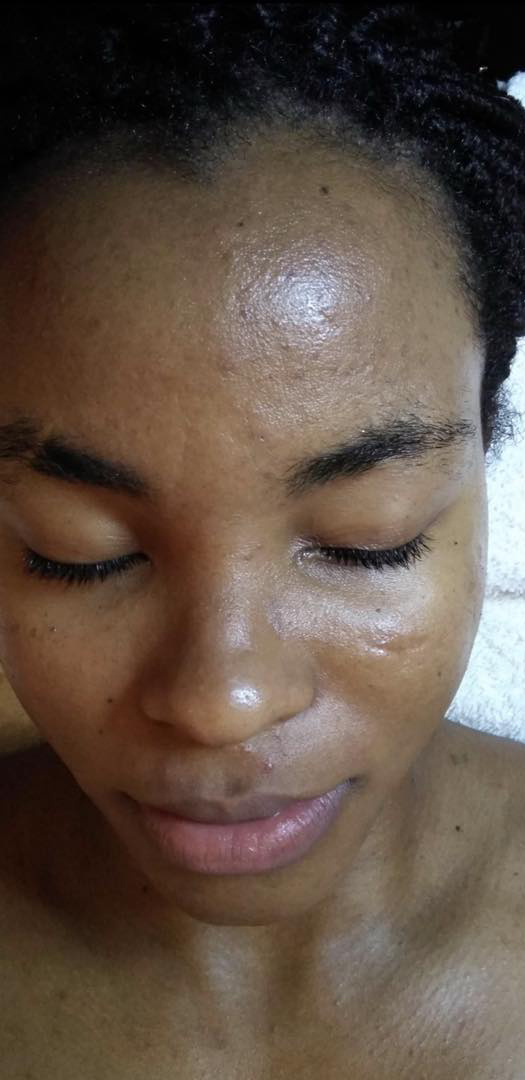 After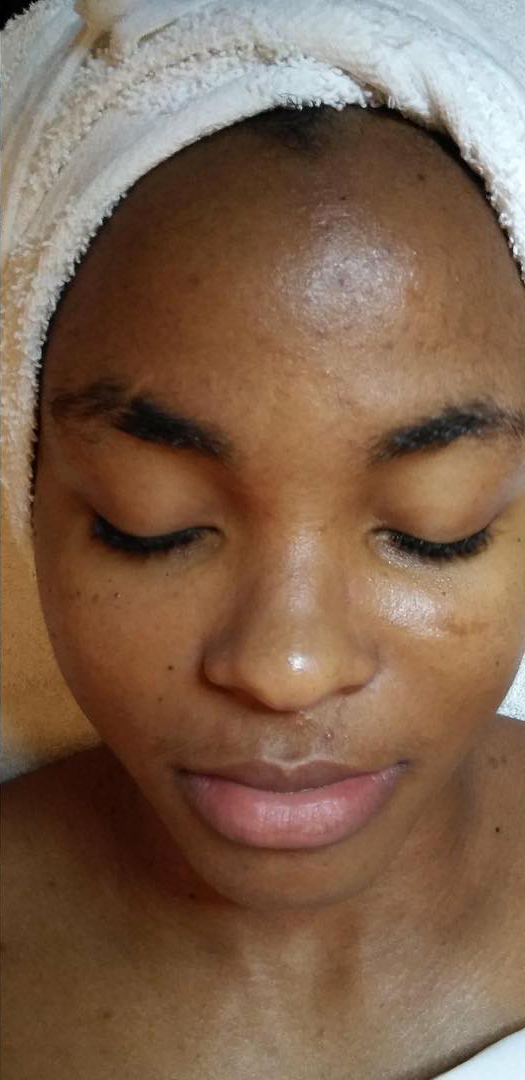 Skin has a natural glow and a more even tone and texture.
What can you expect after a Custom Facial at Skin spa new york?
Deep cleanse
A custom facial will deeply extract impurities, dirt, and oil from your skin, clearing out your pores to encourage healthier skin after your facial.
Relaxed mood
Facials are extremely relaxing experiences, allowing you to release your daily stresses and find mental peace and quiet in a safe and healthy way.
Improved skin tone and texture
Targeted ingredients such as vitamins and extracts clarify and improve skin tone, color, and texture to reveal more luminous, smoother skin.
Fewer fine lines and wrinkles
Get firmer, suppler, and more youthful skin to revitalize your complexion and reduce the appearance of fine lines and wrinkles.
Reduced appearance of acne
Facials are ideal for managing acne-prone skin for greater comfort and improved appearance by removing acne-causing bacteria and oil.
Moisturized skin
Moisturizers and serums are massaged into skin for deep hydration that repairs dry and tired skin.
FAQs
How often should I get a facial?
While many individuals only think about facials before special occasions—and facials are absolutely beneficial before a big day—the truth is that facials should be a part of your regular skin care routine.
Depending on your age, skin type, and desired results, you should aim to schedule facial treatments every 30–40 days. However, it's important to discuss your skin type and unique skin care needs with your esthetician to determine exactly how often you should schedule your facials, especially if you have sensitive, oily, or otherwise problematic skin.
What does a facial do for my skin?
Facials are customized skin care treatments delivered by experienced estheticians; these treatments are designed to maintain or improve your skin by determining and then addressing its unique needs, delivering the building blocks necessary for healthy skin.
A basic facial includes thoroughly cleansing, toning, and moisturizing the skin; they may also include targeted ingredients, such as vitamins and extracts, to clarify and improve skin tone, color, and texture. Facials can be used to remove dead skin cells for more luminous, smoother skin, clear the pores to improve acne and prevent breakouts, and reduce discoloration and minimize the appearance of fine lines and wrinkles for a younger, healthier appearance.
Who can benefit from facials?
Both men and women can enjoy the many benefits of regular facial treatments. Facials offer a great way to pamper yourself by providing a scheduled time for relaxation and mental reflection, but they are also an important component of ongoing skin care, regardless of your age, gender, and skin type.
While it's true that individuals who suffer from chronic skin conditions such as acne can use these treatments to maintain healthier skin, facials offer benefits for all skin types. Ultimately, regardless of whether you have a specific skin concern or you just want to enjoy generally healthy skin, you can absolutely benefit from a facial.
What kinds of products go into Skin Spa New York's facials?
At Skin Spa New York, we use only the highest quality ingredients in our facials. Some of the ingredients you'll find in our skin care products include vitamin A, vitamin C, and vitamin E, as well as several essential nutrients needed for healthy skin. We customize the application of results-specific serums, masques, moisturizers, and SPF-based products to enhance your facial based on your skin type and the results you are looking to achieve over the short and long term.
Our facial treatments may also utilize the application of steam, oxygen, light, or polishing particles for luxurious, vibrant, and impurity-free skin. When you opt for a facial peel, your esthetician will choose the correct balance of ingredients such as phytohormones and lactic, azelaic, beta salicylic, glycolic, and kojic acids for a clearer and smoother complexion.
What are the different kinds of facials I could get from Skin Spa New York?
At Skin Spa New York, we offer a variety of facials so you can choose the precise skin care solution that is right for you. We can help you maintain generally healthy skin or target specific cosmetic concerns, such as signs of aging, UV damage, environmental damage, acne, dry skin, and discoloration. Many of our facial treatments can be combined with additional options, such as massage, microdermabrasion, facial peels, and photo facial treatments, for even more dramatic and long-lasting results.
Our custom facial options:
Customized Facial can be tailored to address any skin type, including oily, dry, combination, sensitive, and aging skin.
The OxyTrio Oxygen Facial provides deep hydration to repair dry or environmentally-damaged skin.
Time Eraser, Perfect Complexion, and SkinFit Microcurrent Facials promote firmer, suppler, and more youthful skin to revitalize your complexion.
Vitamin C Facial helps your skin fight free radicals to erase UV damage and signs of aging.
Blemish Blaster Facial is ideal for managing acne-prone skin for greater comfort and improved appearance.
Do facials help with anxiety/depression?
Unhappiness with the look of your skin due to acne, eczema, rosacea, scarring, or aging can affect your mood and your ability to enjoy everyday activities; if you suffer from anxiety or depression, improving the look of your face can also improve your self-esteem for a higher everyday quality of life.
Facial treatments designed to improve the health and appearance of your skin can have a significant beneficial effect on your mood, especially if you have struggled with skin issues for many years. Furthermore, facials are extremely relaxing experiences, allowing you to release your daily stresses and find mental peace and quiet in a safe and healthy way, further improving mood and providing you with the energy to face everyday challenges.
How do I care for my skin after a facial?
Getting the most from your facial means following a few simple aftercare steps after your treatment. Avoid applying makeup or other products to the skin right after a facial, as your newly-opened pores need time to breathe. If possible, avoid sunlight and consider relaxing or taking a nap right after your facial to keep your mind and body relaxed.
Drinking water or green tea can help you stay hydrated and improve circulation and metabolism after your facial, helping the body to naturally remove toxins that have been released through massage. Don't work-out or get into a steam room or hot shower the day of your facial as it may irritate the skin.
Finally, following a healthy skin care routine—including toning, moisturizing, and wearing sunscreen daily—can help you maintain healthy, beautiful skin between your facial appointments. If you have any questions about the best at-home products to use with your skin type, our estheticians can help you develop a personalized skin care plan that incorporates the tools your skin needs to look its best.