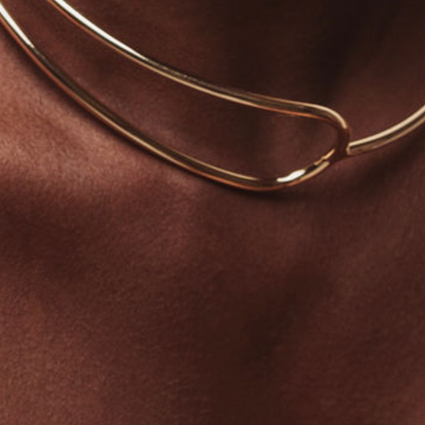 An exfoliating treatment without abrasion or downtime that reveals fresh, refined skin and removes surface skin cells to rejuvenate the skin on the back. A Lactic, Beta-Salicylic, or Glycolic professional-grade peel will loosen the top layer of the dermis, promote cell renewal and prevent plugged pores. Perfect for acne-prone or oily skin types. Ideal for the shoulders, neck, or décolleté as well as other areas overexposed to the sun's rays (i.e. back, arms, hands etc.).

Great For:
Acne-prone skin
Oily skin
"The staff are wonderful - very friendly and polite. Everyone focuses on the costumer. I have been going here for almost a year and their service does not disappoint."
—Diana
What can you expect after a Body Power Peel at Skin spa new york?
Smoother Skin
Your skin will look and appear smoother and more youthful.
Reduced Appearance of Scars
Body Power Peels can reduce the appearance of body scars and stretch marks.
Faded Hyperpigmentation
Whether you have acne scars or sun spots, Power Peels can help reduce the appearance of hyperpigmentation.
FAQs
How often should I get Power Peels?
We recommend Power Peels every two weeks to help maintain your healthy skin and correct and prevent skin issues before they become problematic.
What are the benefits of Power Peels?
Power Peels can result in noticeable improvements to skin tone, texture, and appearance. They can also even out pigment, increases hydration, refine texture, and uncover brightness. In addition, they dissolve pore-clogging debris, smooth fine lines and wrinkles, diminish/reduce superficial scars, reduce acne lesions and inflammation, and fade post-blemish hyperpigmentation. It is also ideal for other body parts besides the face.
Will Power Peels make me break out?
A Power Peel may/should exfoliate the surface of your skin, so you may have a slight breakout for a few days after the treatment due to the compromised skin barrier. These generally subside within a few days to a week.
I have a big event. When should I get a Power Peel?
We find that a lot of people wait until a day or two before a big event to get a Power Peel. But we recommend getting a Power Peel at least 7–10 days before a big event so that any skin irritation has subsided and the full effects of the Power Peel are noticeable.
What should I do to prepare for a Power Peel?
Remove your makeup and pull your hair away from the face. Cosmetics can be reapplied after the treatment. Men should be clean shaven, unless bearded. We recommend shaving the night before the treatment to reduce possible irritation.
What can I expect during a Power Peel treatment?
Prior to your treatment, you will be asked to fill out a consultation form to help us identify your most important concerns. Your Power Peel will start with an initial consultation by our esthetician, who will view your skin under a magnifying lamp. Based upon the analysis, your esthetician will recommend the right treatment for you.
Your treatment will include a cleanse with steam, application of appropriate peel, facial mask, facial and upper shoulder massage, and finishing products such as moisturizer, eye cream, and SPF. In addition, your esthetician may recommend additional add-on treatments that will enhance your results, such as laser facials, lip/eye hydration, or oxygen hydration.
When should I not get a Power Peel? Are there any restrictions or contraindications?
Power Peels are not recommended if you have the following conditions:
Sunburn on the face

Open cuts or abrasions

Bruises and swelling (get your physician's approval for a treatment)

Active herpes lesions/cold sores

Conjuctivitis (pink eye)

Severe eczema

Severe psoraisis

Impetigo

Fungal infection

Extreme allergic sensitivities

Illness – please reschedule as a courtesy to the staff and other clients

Recent Botox or filler treatment (no facial treatments within 48 hours for Botox, 1 week for filler)

Pregnancy – if you are pregnant, your facial treatment will be modified. If you have special circumstances or restrictions, a doctor's note is required
Will my skin be red or irritated after my Power Peel?
You may experience redness after a Power Peel. Your skin might also be slightly irritated; however, this should clear up within a few days. Certain skin types (sensitive skin) are more prone to post-treatment redness.
How can I maintain the results of my Power Peel at home on a daily basis?
Not all at-home products are the same; we offer a variety of high quality at-home skin care products that should be used between your facial treatments to maintain results. Please ask your esthetician for the products that are right for you.
What is a series of Power Peels and why is it recommended?
A series of treatments is recommended for most individuals in order to start an effective skin care regimen. In order to get the best and fastest results, we recommend a series of 6 Power Peels spaced every 1–3 weeks apart (dependent on the peel/skin) to get your skin in optimal condition.
Most of our clients benefit from adding on other treatments to enhance the results and skin appearance, including laser treatments and/or extractions.
Should I get a facial waxing treatment the same day as a Power Peel?
Yes, but waxing should always be done prior to your Power Peel for the most comfort and safety to your skin. Waxed areas should be carefully avoided during your Power Peels in order to avoid irritating the skin.
Which body parts can be treated with a Body Power Peel?
right upper or lower arm

left upper or lower arm

right upper or lower leg

left upper or lower leg

right décolleté

left décolleté

upper or lower back

hands

other body areas available; call for other area offerings & pricing